NEWS
Welcome to our news section of our website:
MAY 2ND, 2013 Vancouver, BC – From his recently released album The Green Light Mentality comes JC Subliminal's video "Drive". Catch him at his album release party May 6 at The Annex in Vancouver and check the video after the jump.
APR 4TH, 2013 Vancouver, BC – Three videos, a mixtape and a plethora of live performances later, JC Subliminal has finally dropped a full length album – Green Light Mentality. Featuring production from DJ Ep and features from Spyte, Mon-E & Big Sede. With a grind this hard we have a feeling you'll be seeing a lot more of JC and if you're looking you can catch him April 13 at The Wolf Bar with Evil Ebenezer and this summer at the Believe Festival in Whistler July 11-15. Cop that Green Light Mentality after the jump.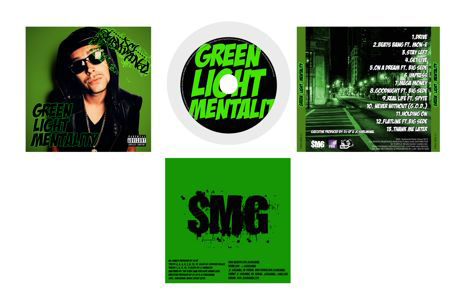 FEB 11TH, 2013 Vancouver, BC – JC Subliminal is at it again. This round – in his latest video "How It Go" – JC has DJ EP in the cut as well as background wild styles from SDK's Lesen. Check out the A.C.O video after the jump.
JAN 22ND, 2013 Vancouver, BC – Straight from the archives of 2002 – 2007 comes The Throwback Mixtape from JC Subliminal & Vago. Just in case you didn't know these dudes have been pushing tracks for over a decade, here's a little reminder. JC's got the fresh flows and Vago – who has been linked to K-OS, Swollen Members and Joey Stylez – runs production like a boss. Download here or check it out after the jump.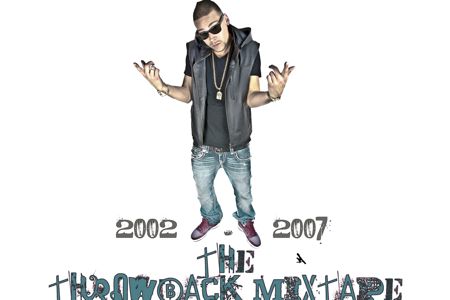 JAN 2ND, 2013 Vancouver, BC – We're hearing a "Red Alert" on JC Subliminal's latest video. With three projects expected to be dropped this year by the Surrey bred emcee, we're expecting major moves from this player. This track was produced by Myles Anthony – check it out after the jump.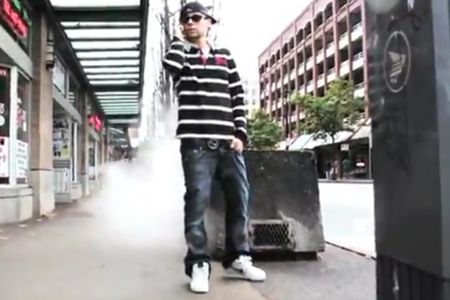 DEC 7TH, 2012 Vancouver, BC – The third most recent video from JC Subliminal has this Surrey native gettin' live and reppin' hard for his home city. With an up-coming album due early next year "Get Live" is just a little more proof of how hard JC has been grinding. Produced By DJ EP and video direction by A.C.O with some familiar Surrey spots as backround, you might even recognize a couple pieces from some SDK OG's. Check it out after the jump.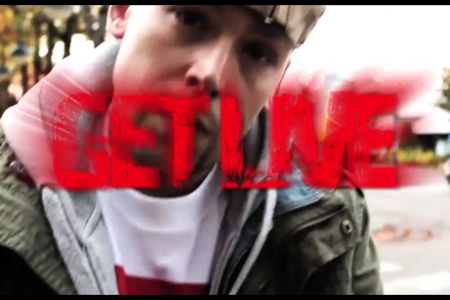 OCT 29TH, 2012 Vancouver, BC – You might remember some time ago in Vancity a crew called MK Ultra. Ty-C, DJ Mat The Alien and of course JC Subliminal tore up the scene in a pretty big way. After taking a brief hiatus, JC has gathered is rhymes and is now fresh, dressed and back on the scene, ready to be heard. Our latest Prolific Profile features JC Subliminal as well as his latest video "Beats Bang," check it out after the jump.
HipHopCanada: How do you define hip-hop? And where do you feel you fit into that definition?

JC Subliminal: Hip-hop to me is painting picture with words. We're artists of poetry. Conveying thoughts and portraying them in a different perspective that couldn't be spoken in plain words as effectively. We (emcees) could be compared to designers, or architects but with rhythm, sound and feeling. Hip-hop was something that found me, surprised me, astonished me, and has burned inside my spirit like a fire and still does. It still gives me that rush.

HipHopCanada: What drives you to stay in a business that is rarely profitable and highly competitive?

JC Subliminal: I do it because I'm passionate about it and love it. I think that's the key to anything in life is to have vigor and passion for what you do and the rest will follow.

HipHopCanada: Where are you based specifically?

JC Subliminal: I live in Surrey, born and raised so I'm reppin' for my hometown and Vancity. All my folks in the S-Town and V-City wudup!

HipHopCanada: How has living there influenced your sound?

JC Subliminal: I definitely have some songs that were influenced from where I was raised. A song Titled "Get Live" produced by DJ EP off my upcoming album is more or less an ode to Surrey and where I was raised. We just shot a music video for that song all over Surrey, keep on the lookout for that.

HipHopCanada: Who is your primary fan base?

JC Subliminal: Poetry and rhythm has no age limits. Quick story: I did a gig for a 40th Birthday party. Crowd loved it, dancing, right into it. After the show. I had a lot of good feedback especially the 44 year old mother of 3 kids that loved my hardest songs. I just got a call from a person that attended the party to do another gig. So, you turn people into fans. Real people recognize real music and performance. It's truly about the passion and rhythm that connects people, its on another level, but if you understand that then there is no barriers to the music you can make.

HipHopCanada: What tips would you give young artists coming up? Or what do you wish someone would have told you when you first started hip-hop?

JC Subliminal: Just to have that do-it-yourself motivation and attitude and to never be deterred from your failures. Failures lead to successes. I wish I had someone to keep me more grounded and humble when I was younger, but you learn from your mistakes. Having no ego and a good attitude gets you more shows, more connections and that leads to success because you want everyone to wanna work with you.

HipHopCanada: In what ways do you interact with the community?

JC Subliminal: We did a free live multicultural show at Holland Park in Surrey for the past Olympics, families and all. I'm a supporter of just causes, so if your throwing an event to benefit cancer research, fighting for our rights, or protecting our natural resources etc. hit me up, I'm probably in! jsubliminal@gmail.com

HipHopCanada: Which artists have you worked with that left an impression on you and why?

JC Subliminal: I would have to say DJ Mat The Alien. He's an amazing DJ/Producer/Musician that truly understands the fundamentals of music. From 2002 to 2008 I had the blessing to make music and perform/record/tour alongside him. He showed me that with diligence and hard how far you can go. Truly inspiring. He believed in me and my music and helped get my music to levels and ears I never thought were possible. Thanks Mat. There is countless other amazing musicians Ive worked with; producers/artists/emcees too many to mention shouts out to all of you!

HipHopCanada: Which Canadian artist would you most like to collaborate with?

JC Subliminal: Drake, Tory Lanez, on a producer tip def Boi1da…dude's fire. Locally, Chin Injeti, Evil Ebenezer to name a few.

HipHopCanada: Tell us about past and present successes, as well as future projects?

JC Subliminal: As for the past, I've released 3 albums. A collaboration album with my homie, Big Sede and DJ EP Mental Activists – Herbal Remedies & Natural Highs (2002), an EP titled Battlecat (2003) that featured some of my own production as well and Versustyle (2004). These albums received improper releases with no distribution but scored placements on extreme sports shows on TV stations and countless satellite radio and CBC radio airplay. Presently, I'm on the verge of releasing my new album due out late 2012 or early 2013 Produced fully by DJ EP. We shot 3 Music videos, "Stay Left", which is out on YouTube now, check that. "Beats Bang" and "Get live". I have also filmed a new music video titled "Black N White" for an upcoming project with a new producer I'm working with -Myles Anthony. He's really talented and I'm excited to display some of our work. We're putting together a JC Subliminal EP, all produced by him. After that be on the lookout for another EP with various producers and guest features. Lots of good music to be made.

HipHopCanada: Any last words for the hip hop Canada online community?

JC Subliminal: Thanks for taking the time to read some of my thoughts and aspirations. Music is a blessing to all of us. Keep on the lookout for all the upcoming JC Subliminal music video's. I'm dropping a video every month or second month for a while. Stay tuned.
OCT 1ST, 2012 JC Subliminal – Stay Left
Vancouver, BC – JC Subliminal has been in the rap game for a minute. As a former member of MK Ultra with Mat The Alien and TY-C, and his success in the battling and freestyle world JC knows a thing or two about making moves. He's back at it and coming hard on his most recent track "Stay Left" from his upcoming album. Be on the lookout for that and make sure to check out JC as he opens for B-Real at Fortune Sound on October 2. Watch "Stay Left" after the jump.